You know how it feels when you can't open a jar, even after running it under hot water and rubbing all the skin off your palm trying to pry it open? And then you hand it to a friend and they effortlessly unscrew it?
Or when you swear the car is making some horrible sound but after making an appointment with the mechanic and driving the car there, you turn it on for the mechanic to hear this sound and what do you know, the car runs like it was right off the dealer lot.
Or your horse is on and off NQR for a while and three different vets look at her and one finally says, "Let's get a bone scan done" so then you truck the horse to the next state over, pay a whooooole lot of money for her to have this test, and wait patiently for the vet to come do the preliminary exam. The vet meets your horse, watches her walk and trot in a straight line, lunges her, and watches her w/t/c on a lunge line. The horse moves BEAUTIFULLY and the vet turns to you and says,
"She looks racehorse sound!"
Friends, this is the kind of day I had today. Lucy legitimately tried to kick my regular vet in the head when he poked her in the SI area just a week ago. Today, barely a reaction.
At home, she has looked sore on all four legs. Today, hardly a hitch.
The only symptom she displayed today was swapping off the hind lead going to the left at the canter. Other than that, she looked "great".
So, we left her there anyway, because I suspect she's feeling quite good after having time off (I haven't done anything with her since last Saturday) but once brought back into work, she will feel uncomfortable again.
One thing that was SUPER was her cooperation level. She loaded pretty well this morning after an atrocious loading practice session last night. Maddy helped me and took my stress level from a 10 to a 1. Seriously it was so helpful and awesome. We got to Tuft's early, I signed in, we unloaded Lucy, she waltzed right into the hospital like she owned the place, and she settled in her stall quickly and without an issue.
Then the vet came for the exam and Lucy was so cooperative, so level headed, and just so NICE to work around. I was soooo proud of her. The vet said she really liked her, too! I hope she remains on her best behaviour while she's there.
Tomorrow is the scan so I am crossing my fingers for some issue that can be fixed easily! Hey, a girl can dream!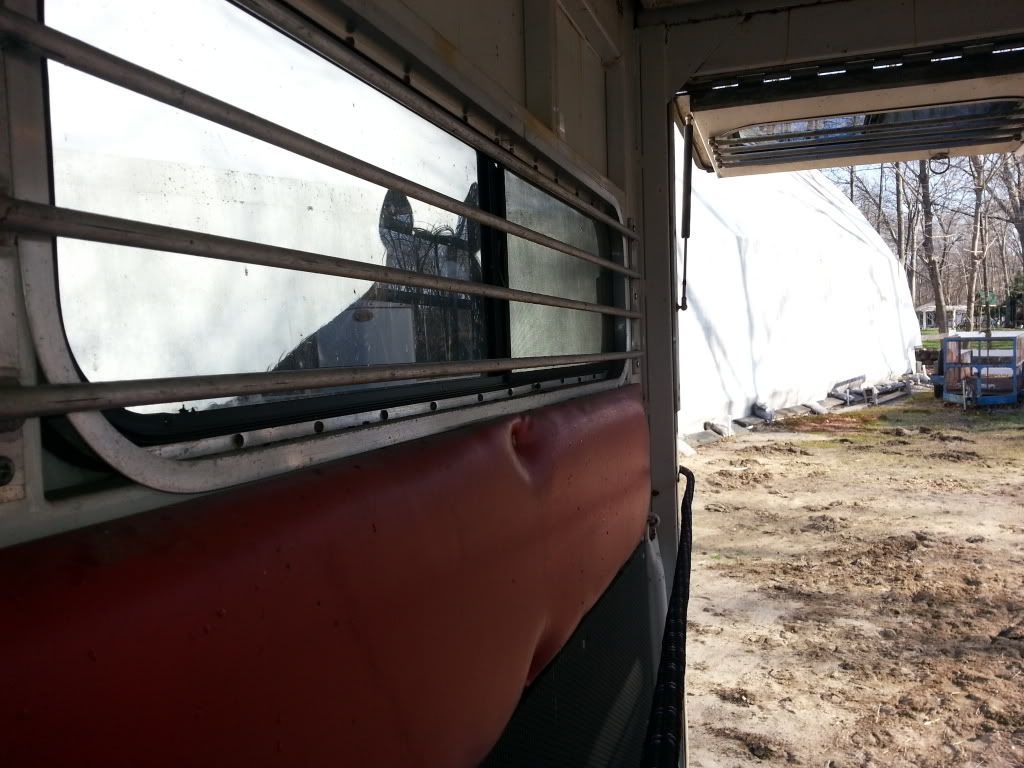 Lucy was a brat for our practice session yesterday. Here she's trying to hide
around the side of the trailer. So fresh.
She did have a couple good efforts, though.
At Tuft's, waiting for the vet...and more cookies.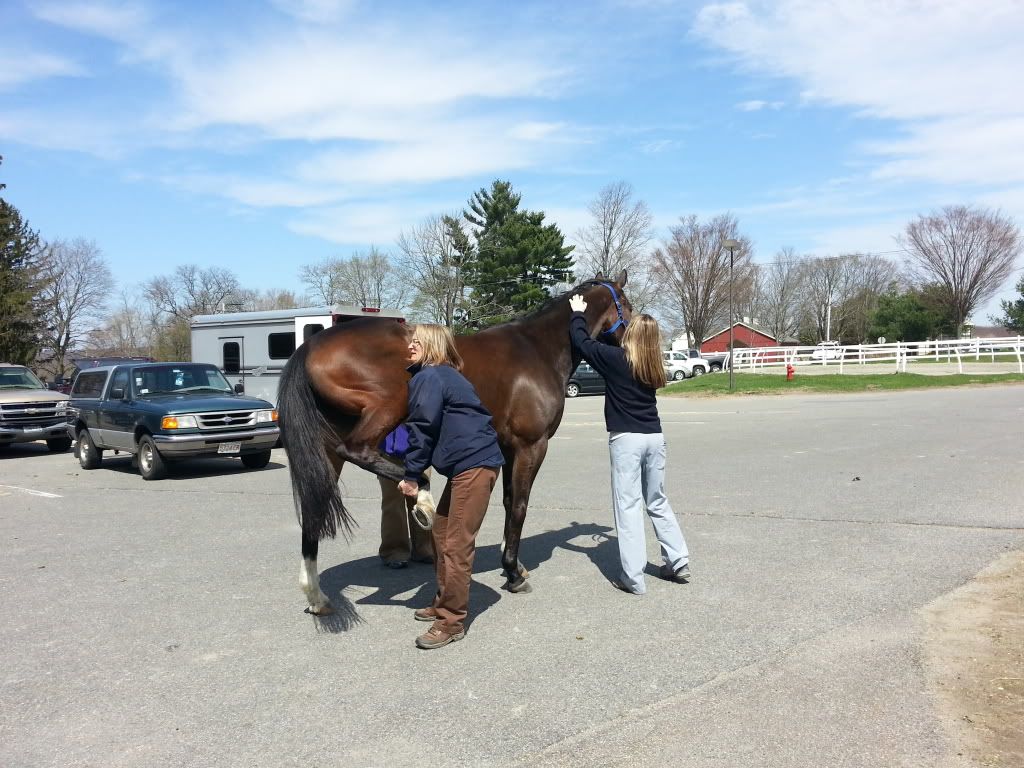 Being a very good girl for her flexion tests.